| HOME | INFO | COLOR CHARTS | KITS | DESIGNS TO ORDER PAGE 1 | DESIGNS TO ORDER PAGE 2 |
| NEW PRODUCT | VIDEOS | PHOTO GALLERY | ORDER INFO |
| CONTACT US |

Home of the True Hot Air Centerpiece Balloon Stand
You are only limited to your own imagination

Wholesale Nets for Balloons
Stand Set Up For Air Filled Balloon

Wholesale Manufacturer and Distributor
of Balloon Nets and Balloon Stands
for the Balloon Industry

ORDER INFO

No Helium Needed

When Ordering these Nets use either a Product Number or
for Plain Nets, use a Color Chart Code Number to go with the Product ID Code.
Balloon Stand Orders Include: A Net, Top Ring, Bottom Plate and 4 Straws (Balloon not included)

ORDER INFORMATION

You must Fax or Email a copy of your Sales and Use Tax Permit and or a Business Tax Certificate licence in order to receive a price sheet and information.

Fax to 1-408-259-2620 OR E-Mail Us.

California State law requires that we have on hand a valid Tax Resale ID Number from your State.

Your company must be a reseller in a related business with a valid Sales Tax Resale Identification Number from your State.

Have a question or comment? Please E-Mail Us.


TO ORDER

Print Order Form.

E-Mail Orders.

Fax Orders: 1-408-259-2620

Phone Orders: 1-925-525-5934

We are a Wholesaler and sell only to Balloon Distributors, Balloon Decorators and Balloon Retailers.
Fax & Email orders may be placed 24 HOURS A DAY, 7 DAYS A WEEK, for your convenience.
When placing your first order you must also provide a copy of your resale tax certificate.

REMEMBER orders need to be RECEIVED NO LATER THAN 11:00 AM PACIFIC STANDARD TIME to be shipped of the same day.


MINIMUM ORDER

Orders under $50 are subject to a $7 service charge.
Customers ordering for the first time are waived.
We will not charge your account until your order is ready to ship.
If pricing discrepancies occur with our products, we will contact you before shipping your order.


SHIPPING

All orders are shipped by UPS, FED EX, or UNITED STATES POSTAL SERVICE, because of their tracking capabilities. UNLESS OTHER WISE SPECIFIED. IN STOCK ITEMS SHIP THE SAME DAY, IF ORDERS ARE RECEIVED BY 12:00 NOON. See The Estimated Ground Shipping Map Below.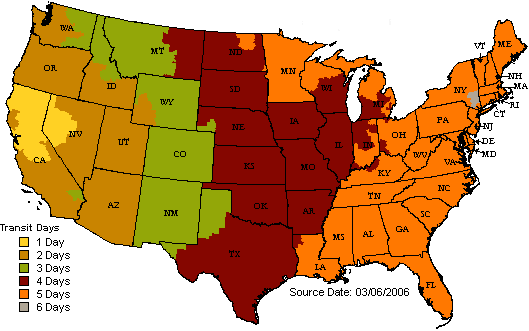 | HOME | INFO | COLOR CHARTS | KITS | DESIGNS TO ORDER PAGE 1 | DESIGNS TO ORDER PAGE 2 |
| NEW PRODUCT | VIDEOS | PHOTO GALLERY | ORDER INFO |
| CONTACT US |

Designer Nets For Balloons

Wholesale Manufacturer and Distributor
of Balloon Nets and Balloon Stands
for the Balloon Industry

1-925-525-5934

E-MAIL


Unique Visitors
Since 2008

©2022 Designer Nets - Balloon Wedding Table Center Pieces, Wholesale Balloon Nets & Wholesale Balloon Stands for the Balloon Industry.
Stands for Balloons - Balloon Centerpiece Stands - Balloon Wedding Table Centerpieces - Hot Air Balloon Centerpieces