| HOME | INFO | COLOR CHARTS | KITS | DESIGNS TO ORDER PAGE 1 | DESIGNS TO ORDER PAGE 2 |
| NEW PRODUCT | VIDEOS | PHOTO GALLERY | ORDER INFO |
| CONTACT US |

Home of the True Hot Air Balloon Wedding Centerpiece Stand
You are only limited to your own imagination

Wholesale Nets for Balloon
Stand Set Up For Air Filled Balloon

Wholesale Manufacturer and Distributor
of Balloon Nets and Balloon Stands
for the Balloon Industry

HOME

No Helium Needed

Welcome to DESIGNER NETS, located in San Jose, California. We have 21 years of experience in the balloon industry and are a Wholesale Manufacturer and Distributor of different size balloon nets, balloon stands, balloon centerpieces and balloon decorations. These are perfect for Balloon Wedding Centerpieces.

We are a Wholesale Balloon Nets and Balloon Stand Company. We do not publish our wholesale prices on our website, so we can maintain the strictest level of confidence between our Balloon Distributors, Balloon Decorators and Balloon Retailers.

We take great pride in the manufacturing of our wholesale balloon nets and balloon products. We have many different balloon product designs for any and all events and occasions. We also do a Balloon Wedding Table Center Pieces and Hot Air Balloon Center Pieces. Special orders are accepted. Our table centerpiece balloon designs are unique in all aspects of their creation, because the 16" balloon uses "NO Helium", with our unique patented balloon stand design.

Our balloons are Air Filled, No Helium Needed, and can be assembled in less than 15 minutes. Our balloon nets are sized to have a snug fit on each of the balloons. Balloons should never really be inflated to their actual size, so we take this into consideration when manufacturing our balloon nets. All balloon nets are made with an even number of strings. Presentation is everything when it comes to the sale of a Balloon Wedding Table Centerpiece and Hot Air Balloon Centerpiece.

We look forward to keeping you 100% happy on any and all balloon projects for years to come. We at DESIGNER NETS would like to thank everyone for their interest and support. It is always appreciated and an honor to serve you and everyone around you. We believe you are only limited to your own imagination and should always keep your profit soaring by keeping your balloon business fresh and exciting. If you have any helpful tips, ideas or projects not mentioned here, please let us know so we can work together to solve the project that you and your customer may have.

See the Designs To Order Page 1 (16" Balloons).
See the Designs To Order Page 2 (24" & 3' Balloons).
See the PHOTO GALLERY.
See the Balloon Stand Instructional Video.

Home Of The Stand For The 16", 3' And 4' Air Filled Balloons

UNITED STATES DISTRIBUTORS

J and R Wholesale Balloon Distributors - New York
MSR Wholesale Balloons - Washington
WORLD WIDE DISTRIBUTORS

Balloons To Go - UK
Balloon PMS - France
BALLOON MANUFACTURERS

Betallic Balloons
Qualatex Balloons
BALLOON EDUCATION

Event Decorating Academy - Florida - Carmen Ballering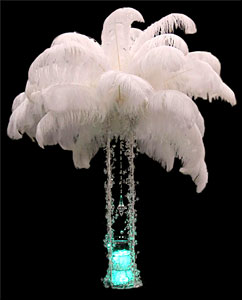 Designed by Carmen Ballering

BALLOON STORES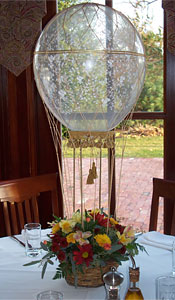 Balloon Wedding Table Centerpirces
Balloons by Connie - NY

Party Fiesta Balloon Decor
Balloons Creations By Carolyn


BALLOON RESOURCES

International Balloon Association
Balloon Camp
Diamond Jam
International Floriculture Expo June 18-21, 2013
MEMBERSHIPS AND LINKS

Alpha Video Services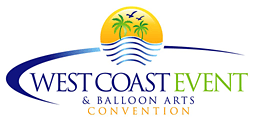 | HOME | INFO | COLOR CHARTS | KITS | DESIGNS TO ORDER PAGE 1 | DESIGNS TO ORDER PAGE 2 |
| NEW PRODUCT | VIDEOS | PHOTO GALLERY | ORDER INFO |
| CONTACT US |

Designer Nets For Balloons

Wholesale Manufacturer and Distributor
of Balloon Nets and Balloon Stands
for the Balloon Industry

1-925-525-5934

E-MAIL


Unique Visitors
Since 2008

©2022 Designer Nets - Balloon Wedding Table Center Pieces, Wholesale Balloon Nets & Wholesale Balloon Stands for the Balloon Industry.
Stands for Balloons - Balloon Centerpiece Stands - Balloon Wedding Table Centerpieces - Hot Air Balloon Centerpieces